David Boakes is the first and only Michael Jackson Impersonator in the world to own and run a Online Michael Jackson Dance Class. You will learn the key foundation skills to this unique style of dance from the comfort of your own living room through the popular app zoom. Learn all of Michael's most iconic dance moves and routines. This unique club is available for all ages and abilities worldwide.
DAVID TEAMS UP WITH MICHAEL JACKSON'S CHOREOGRAPHERS
David Boakes has now teamed up with Michael Jackson's Choreographers Travis Payne and Stacy Walker. Offering this unique experience via zoom once a month. Learn the routines the correct way from the people who worked alongside MJ throughout his career. These sessions sell out very fast so be sure to book your space.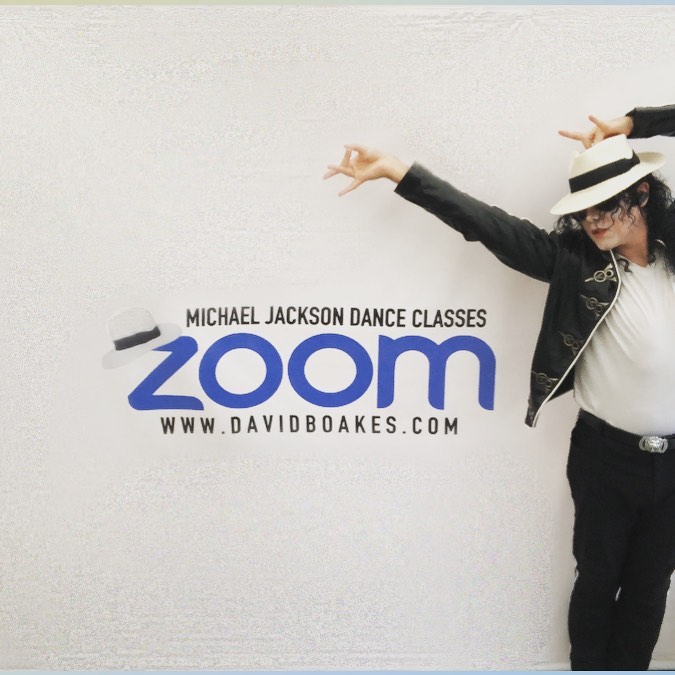 TESTIMONIALS
" My daughter Kerrie dances with David every Thursday morning and it is the highlight of her week "

– SHANNON
" David taught us Thriller for our wedding dance and made our special day come to life. Super fun class and a very talented young man "

– RICHIE
These dance classes prior to COVID – 19 have been based in Primary schools around the country. To date over 45 Primary Schools have had the opportunity to experiance the club up close and personal with David.