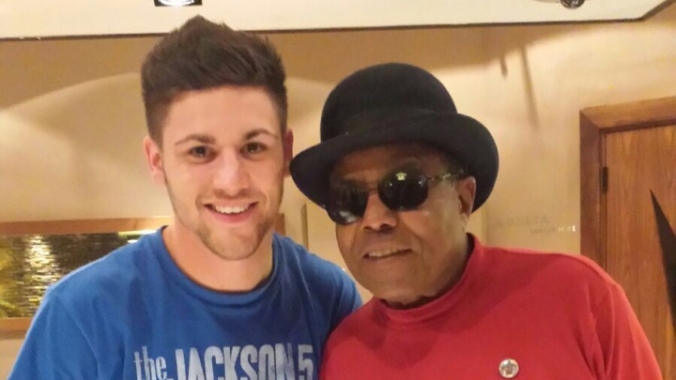 Recently we saw Tito Jackson join the Spectra Music Group to release his new solo album "Tito Time". In the summer of 2015, Tito performed at "Under The Bridge" in Chelsea in London, showcasing his talent as an outstanding guitarist and vocalist. David was lucky to be in the front row with a group of Michael Jackson fans that he had taken with him. Tito further excited fans with a small medley of Michael's hits paying tribute to his unforgettable brother. There was a chance for a quick routine and David performed Billie Jean to a smiling Tito, before a shake of the hands and the send-off, "See you soon".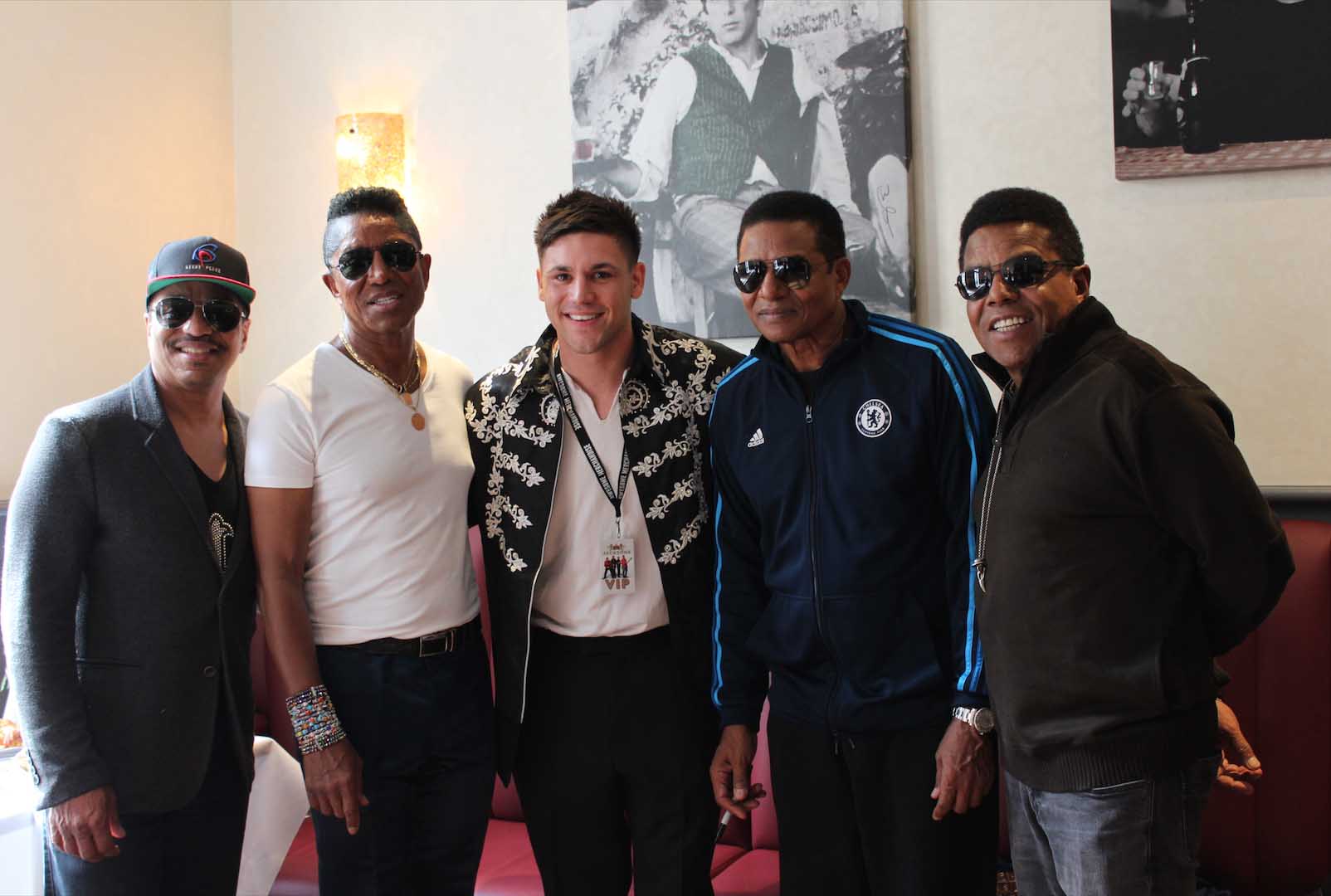 For someone who spends his life enjoying the privilege of impersonating Michael; meeting his brothers was always going to be the 'icing on the cake'. David was invited to a secret location in London for a meet and greet. This informal meeting lasted about half an hour, during which, David was asked to perform. He obliged with 'I want you back'.
During their time together the brothers signed his Jackson 5 t-shirt and Victory Tour Programme. The latter was a concert tour of the US and Canada by Michael and the Jackson Family covering a five-month period from the 06/07/84 to 08/12/84. It was the first and only tour with all six Jackson brothers. Jermaine reunited with them for the first time in over eight years. Two million fans relished in 55 concerts as "The Jacksons" fulfilled their final tour.