Xscape is the new album from Michael Jackson and was released in 2014. Already to celebrate the album David has been involved in many different projects, even promotion of the album.
David was contacted by MJVibe in associasion with HMV Oxford Street to represent Michael at the launch of his new album which drew in hundreds of Michael Jackson fans from across the UK.
David was the first impersonator to perform 'Love Never Felt So Good' in front of a live audience and this has proved that once again, David is a huge sucsess and smiles are raised at every event when this song is sang with warmth, happiness and L.O.V.E.
David was also the first impersonator to release the video of his performance of 'A Place With No Name' on the very same day as Michael's release which has seen David's fan base grow and grow. Once again, David's devtotion is clear for all to see but to David, he's just doing what he loves to do!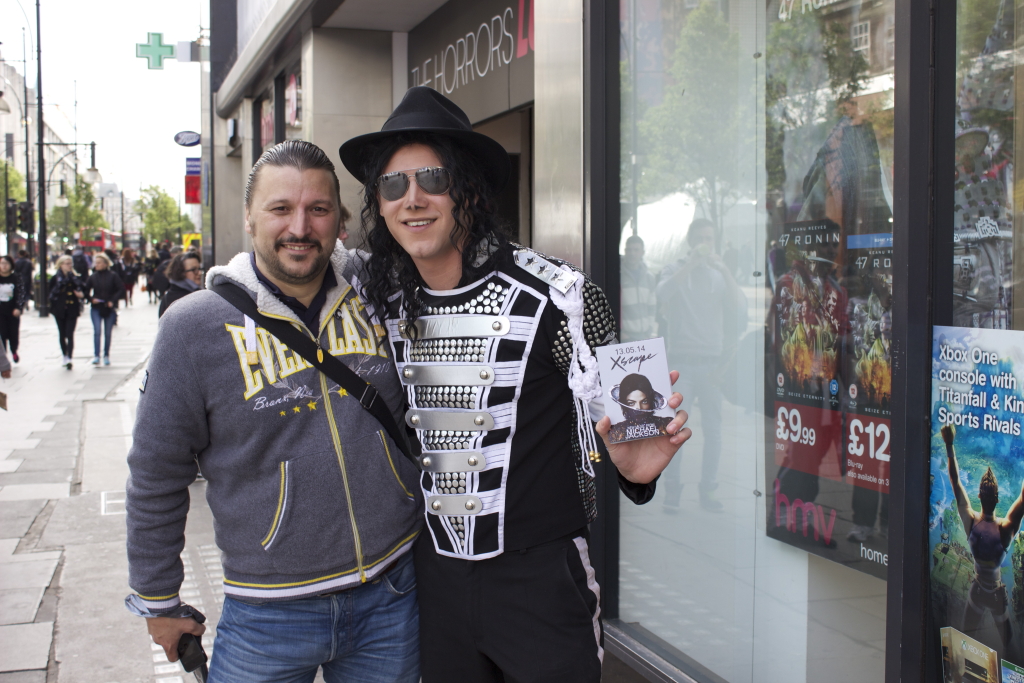 David with Michael Jackson Fan at HMV Oxford Street on the release date of XSCAPE album