David is one of the most experienced Michael Jackson Tribute acts. He has been performing as the legendary MJ since the tender age of 5 years old. Putting on sold out shows, making special TV appearances, interviews, celebrity parties, high profile events, MJ album launches, performances around the world, and running a Michael Jackson Dance Company – it simply is a 7 day week Michael Jackson lifestyle. David has performed in thousands of shows, each performance results in a huge demand for his return, proving he is one of the most popular tribute acts worldwide with a top class reputation. Yet to receive any negative feedback from a client. He has worked closely with many famous faces, some who have requested performances at their own events, some who have even travelled to his show just for their own opportunity to see him again. David is 100% devoted to his Michael Jackson Tribute Show and this is easily noticed with every single performance, his live singing, dancing and 
show-stopping
 moves are fully guaranteed to have you singing along to all your favourite songs.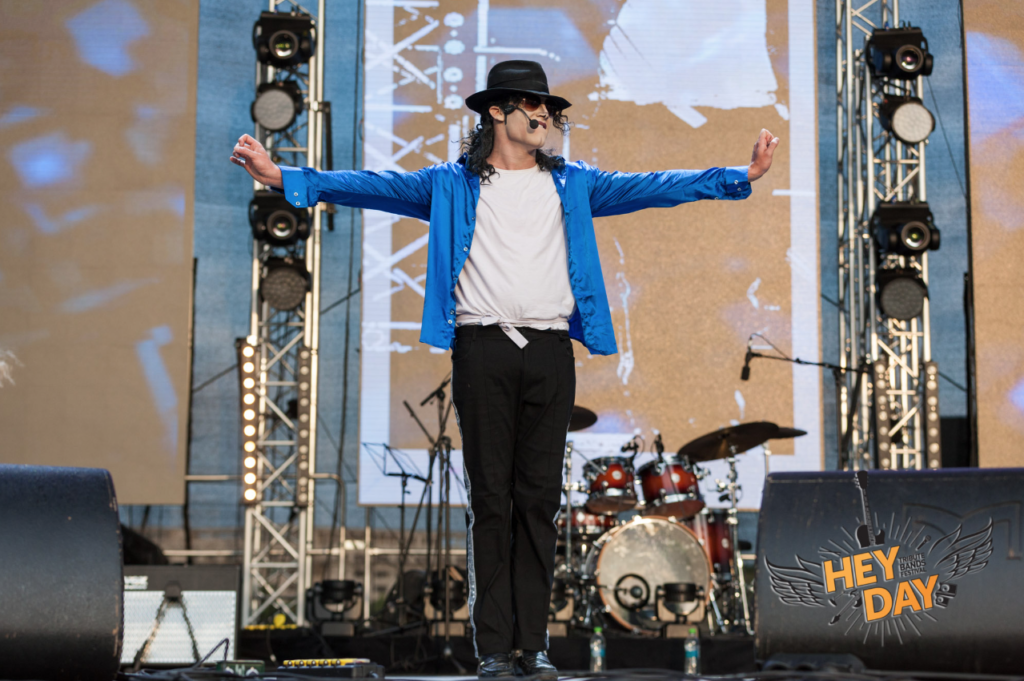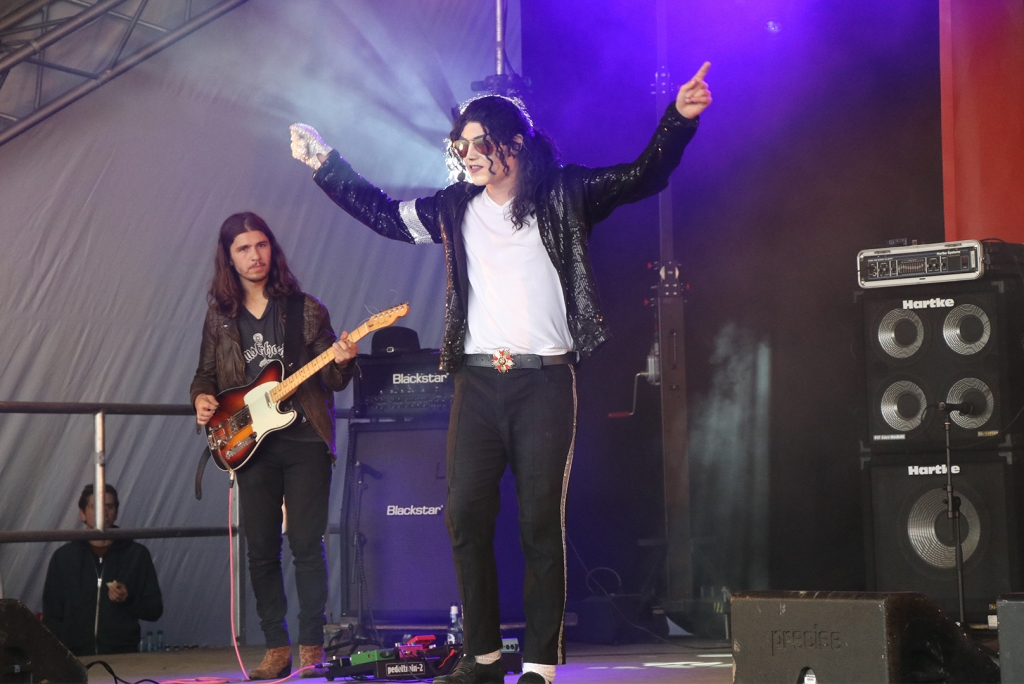 David Boakes has become an internet sensation and even has his very own fan base. People travel from all over the world to watch David perform at his shows on a regular basis. This year we celebrate receiving
Over 100,000 Facebook Likes
on our page. Amongst showing how well David is respected in the entertainment industry this also shows the success of the show and the true professional David really is. Be sure to keep up to date on all our latest posts and tour dates on Facebook.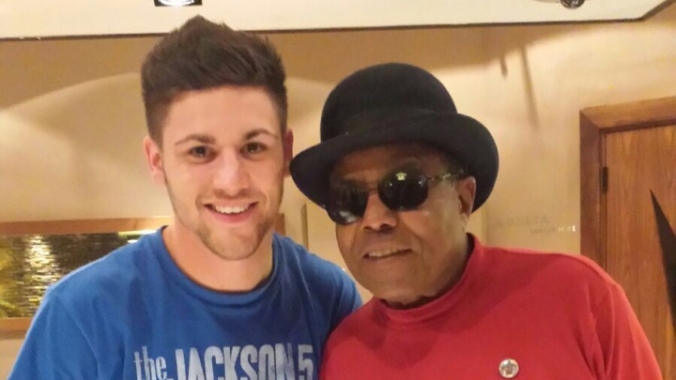 David And Tito Jackson
2015 saw Tito Jackson join the Spectra Music Group to release his new solo album "Tito Time".  Tito performed at "Under The Bridge" in Chelsea in London, showcasing his talent as an outstanding guitarist and vocalist. David was lucky enough to be in the front row with a group of Michael Jackson fans that he had taken with him. Tito further excited fans with a small medley of Michael's hits paying tribute to his brother.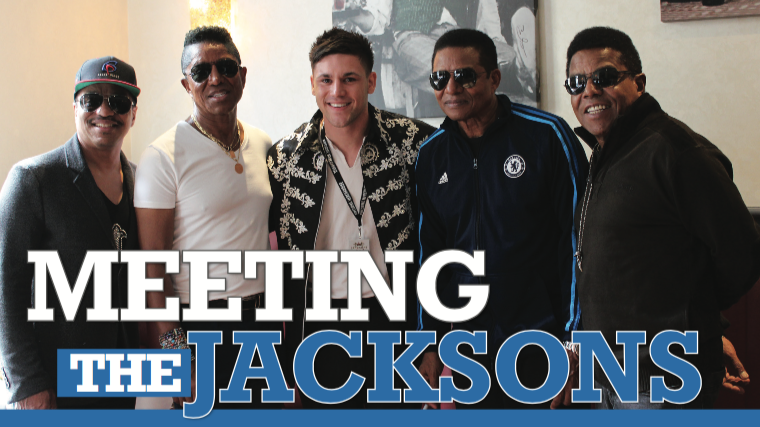 WATCH DAVID DANCE FOR THE JACKSONS
   

Award Winning Tribute 2018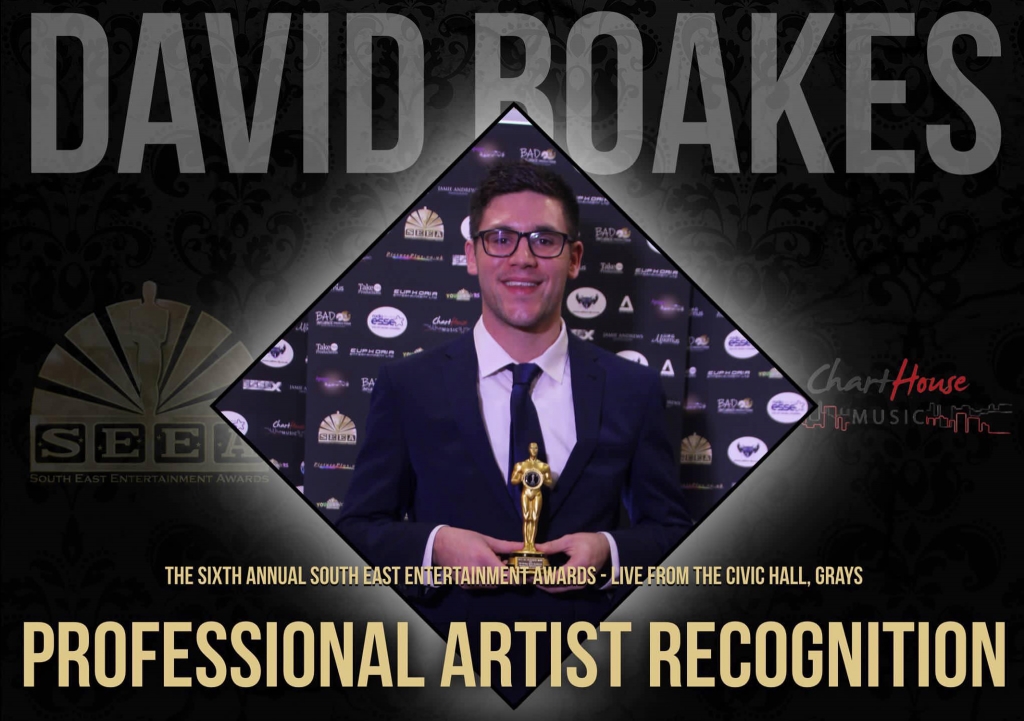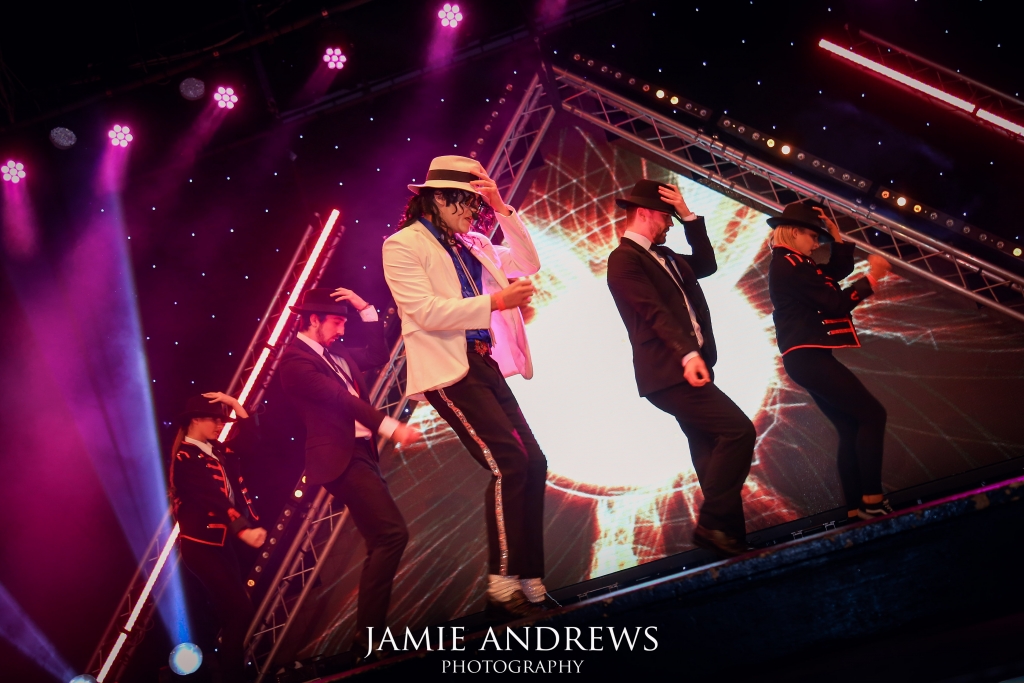 In 2018 David picked up the 'Professional Artist Recognition' award at the – 'South East Entertainment awards'. He was up against some of the best acts in the country and the votes came in thick and fast from not only the judges but the public too. David was also asked to open the whole ceremony with a one-off performance of Smooth Criminal. David and his dancers took to the stage and dazzled the audience with an unforgettable tribute. You can watch the footage above and see how David recreates Michael's magic "Even when the pressure is upped!".
2020 Recent News
DAVID TEAMS UP WITH MJ'S CHOREOGRAPHERS

David Performs for Thousands of fans In Bucharest, Romania
David Supports Tony Hadley From Spandau Ballet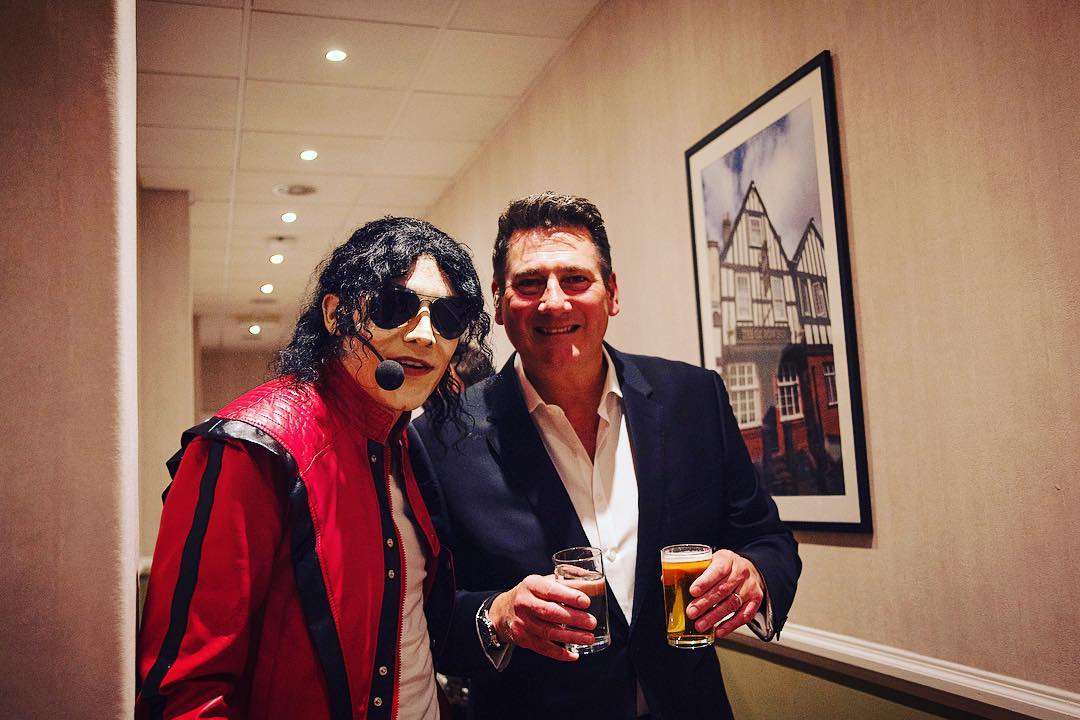 David On Tv
David was asked to do an interview for the prime-time programme 'The One Show', with reference to Michael Jackson's HIStory album. Back in June 1995, Michael was due to release this album and when asked how he would like to promote it, Michael told Sony record executives, "Build a statue of me."The interview, by Nick Hewer, took place by the side of the River Thames. David was wearing the exact outfit that the statue of Michael had been dressed in. The intention was for the BBC to recreate the scenario and float David on a barge down the river. However, the attempt had to be cancelled due to bad weather.
In October 2013, David and his team flew to Holland to meet Margret Van Zundert at her Veldhoven Studio. He was photographed and filmed modelling Michael's iconic poses whilst dressed in some of his most recognised outfit designs. These images have since been used in promotional media for David's shows. Whilst there Holland Star TV1 filmed and interviewed David for various television stations. David still often performs in Holland and is due to perform this year at the "Michael Jackson Memorial day"- June 23rd, 2018. For more information on this prestigious Michael Jackson event please visit www.kingofpopevents.com
Between a tight schedule of shows in around the UK, David and his team flew off from Stansted for a three-day festival in Bucharest, Romania. On arrival, they were met by their personal driver, in a blacked-out Mercedes, who showed them around Bucharest town centre. The festival brings together some of the world's greatest tributes including Adele, Queen, Metallica, Guns and Roses just to mention a few. Promotion, prior to the event, had billboards of David and the festival all over Bucharest and coverage on the national news. The official Heyday Facebook page posted a video greeting that David had pre-recorded and it drew an impressive 72,000 views.
David was hired to perform Billie Jean for the new BBC 2 series, 'Pompidou'. This stars Matt Lucas playing the lead along with some other very well known actors. Having spent a long period of time on set, Matt revealed to David that he is a Michael Jackson fan and "Had to get him Envolved".  David and Matt still remain in contact and Matt has even supplied video greetings for David's show. Another funny video ofthe pair messing around on setan be found on youtube as well as watching the full episode on Netflix.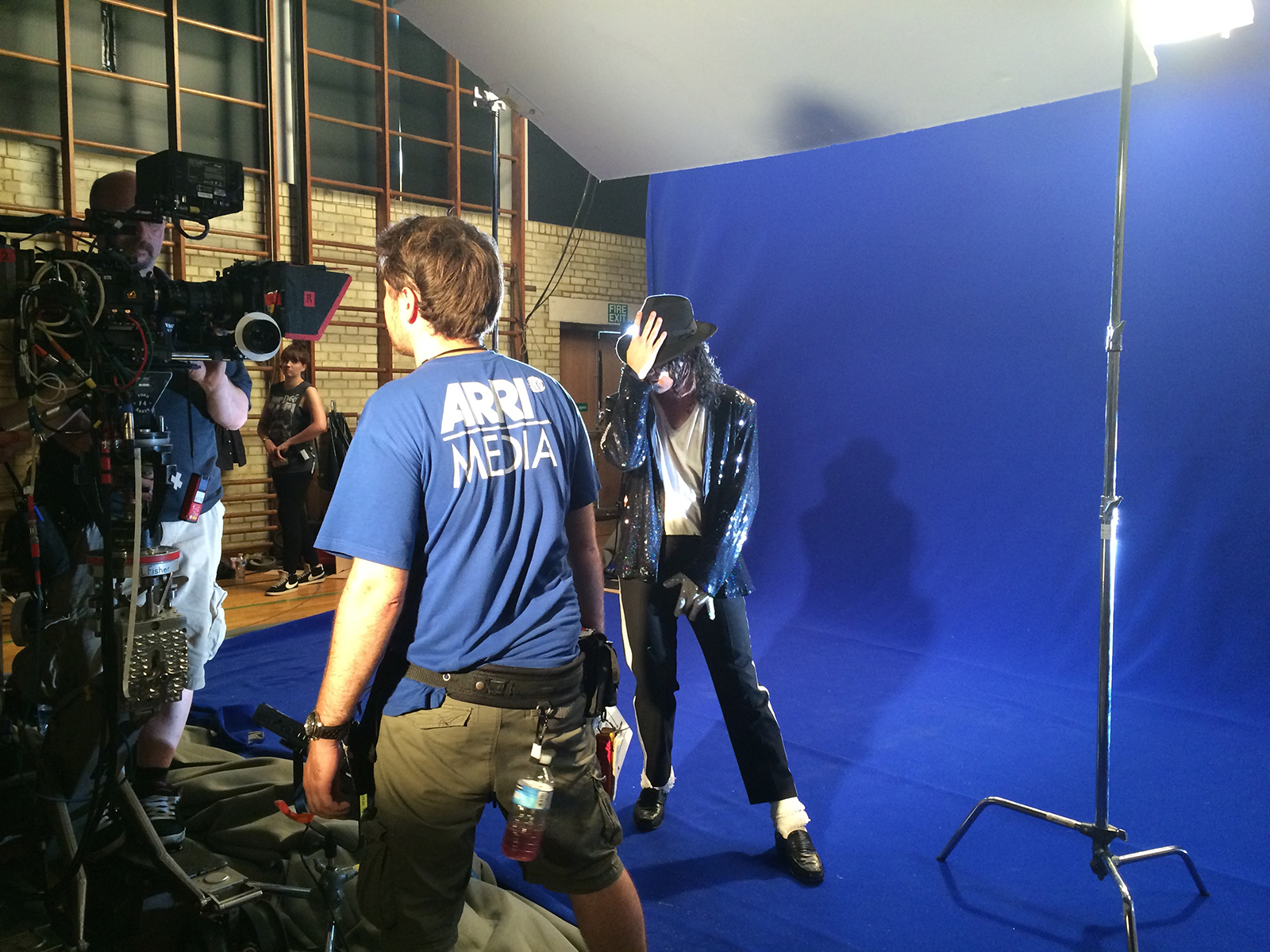 MICHAEL JACKSON ALBUM LAUNCH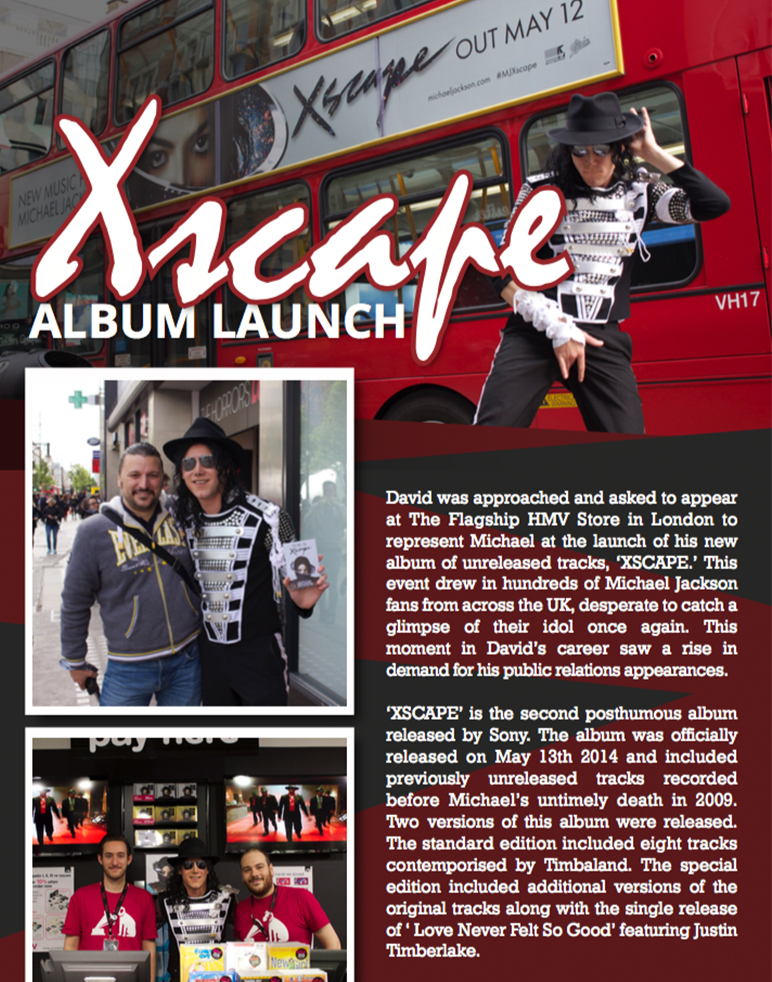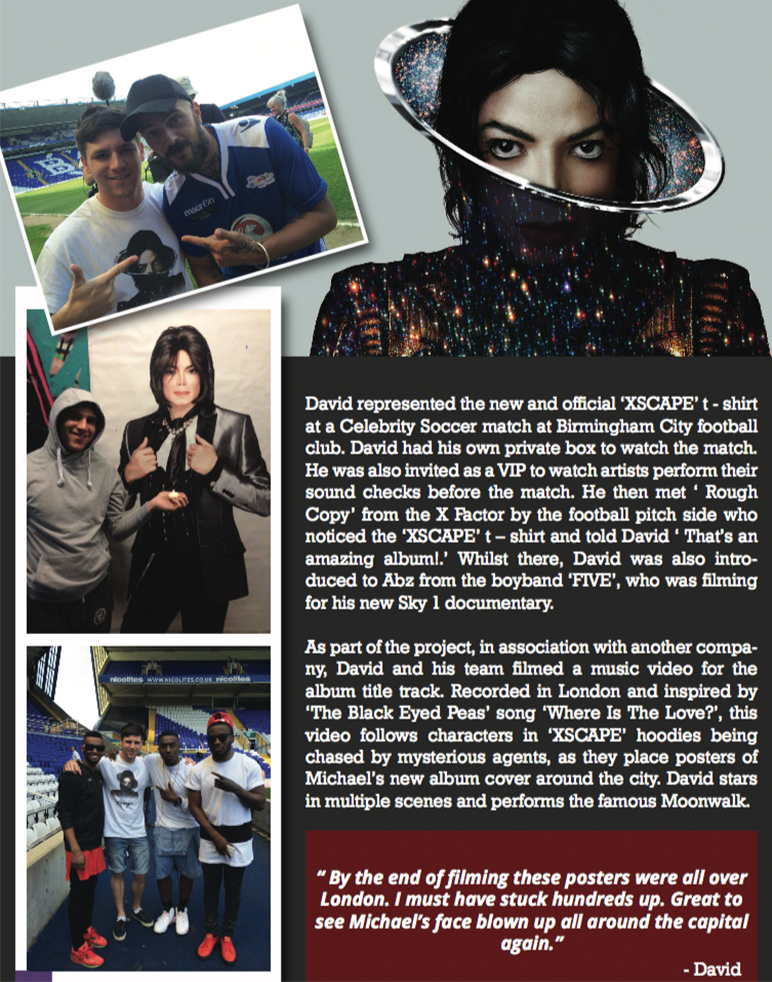 David was approached and asked to appear at HMV for the launch of Michael Jackson's new album 'XSCAPE' This event drew in hundred of fans from across the UK to catach a glimpse at their idol one last time. This moment in David's Career saw a rise in demand for his public relations apperances. Not only was David envolved in many promotions for the Xscape album but he was the first Michael Jackson Impersonator to perform the new songs live on his show. Check out the videos below taken on release day !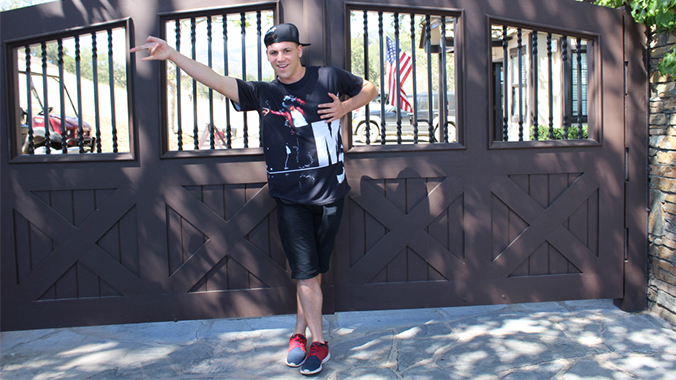 David At Neverland
As Neverland was up for sale when David went to visit, he wasn't sure what to expect when he pulled up outside. As he approached the gates they swung open so he had a great view of the estate. The team on site were really interested to find out about David and what he does and they shared with him their thoughts on the property and how it was in very good condition despite being empty for many years.
Performing For Royalty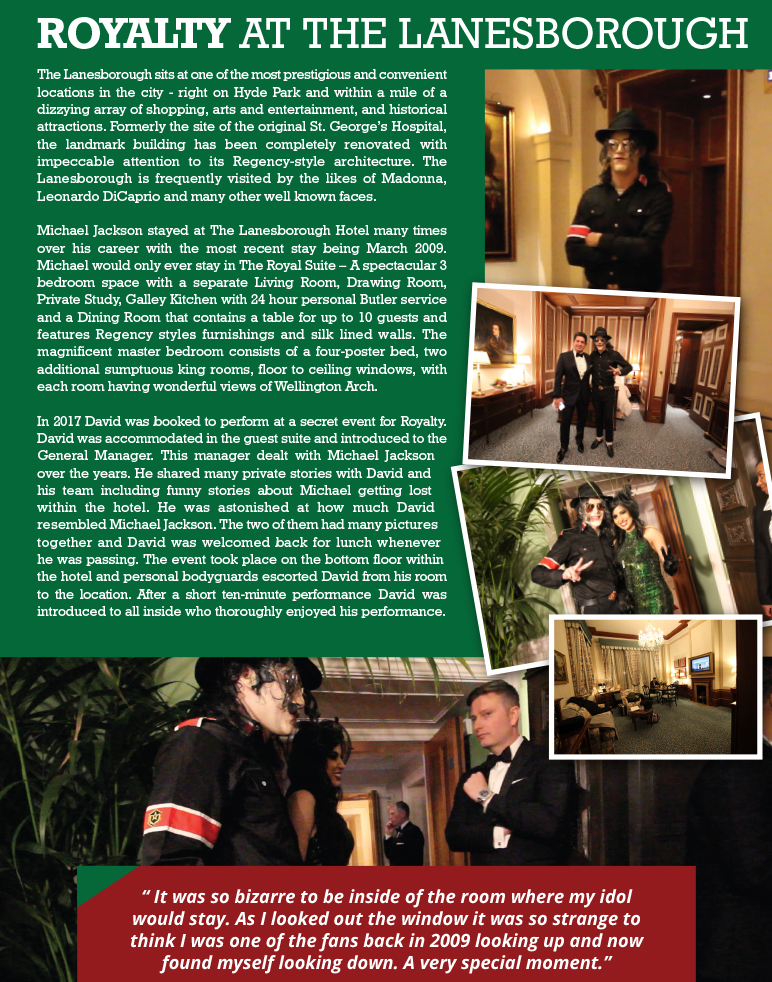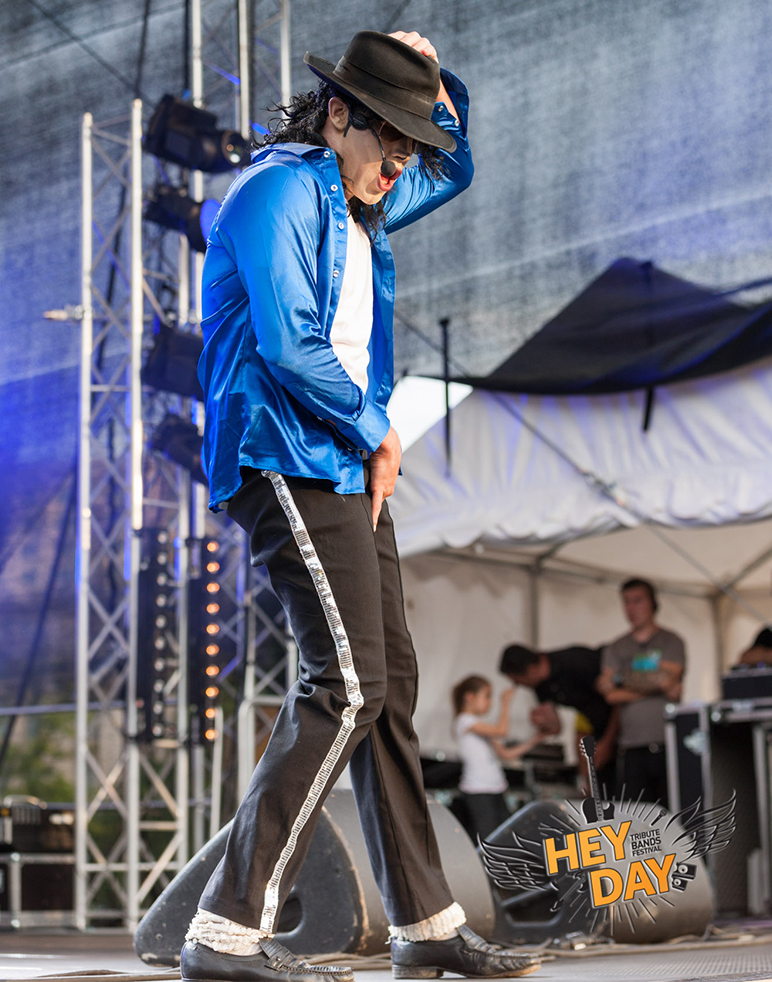 David Boakes The DVD
After thousands of shows, we decided it was time to release a DVD of David Boakes in concert. The footage was shot over a 2 day festival in Derbyshire with David and his live band. Nothing compares to the hype and vibe of a crowd at a summer festival especially when there are Michael Jackson fans in the house. The stage and lighting team used on this show were responsible for Glastonbury's main pyramid stage and have previously worked with near enough every major group and act on our screens. Even Nova Bartle who worked on Michael's 'Dangerous tour' was on site and knew exactly what David wanted.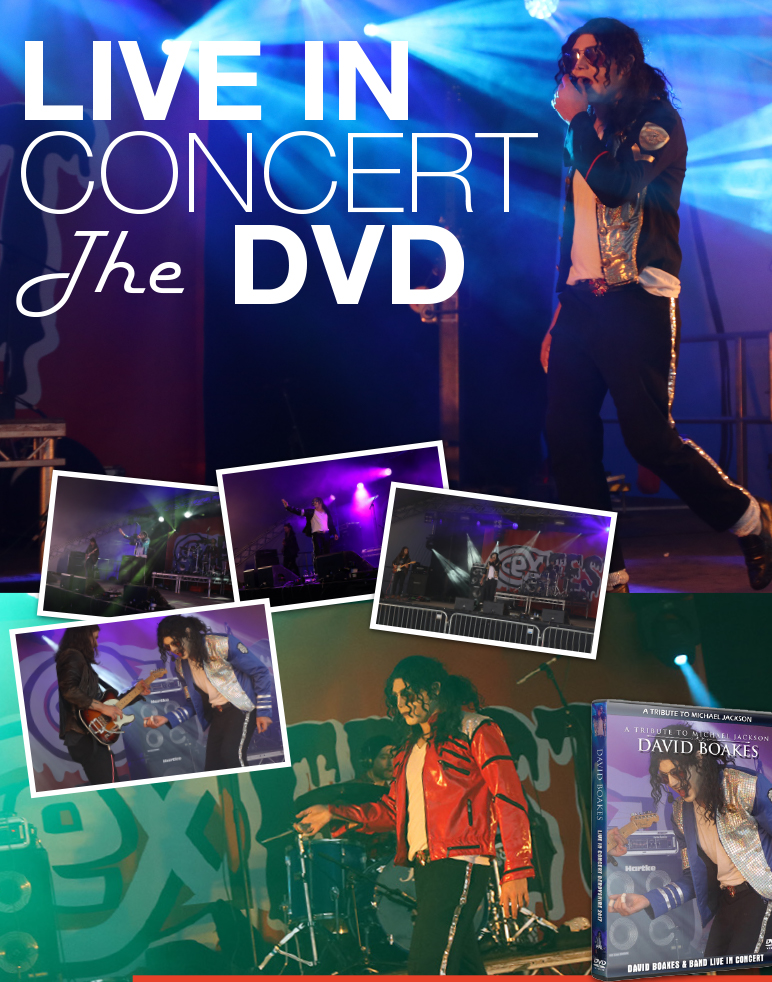 David Boakes A Tribute To Michael Jackson DVD is now available. Watch David and his band perform at an open-air concert to thousands of Michael Jackson Fans. CLICK HERE TO PURCHASE
Youtube Sensation


Cirque Du Soleil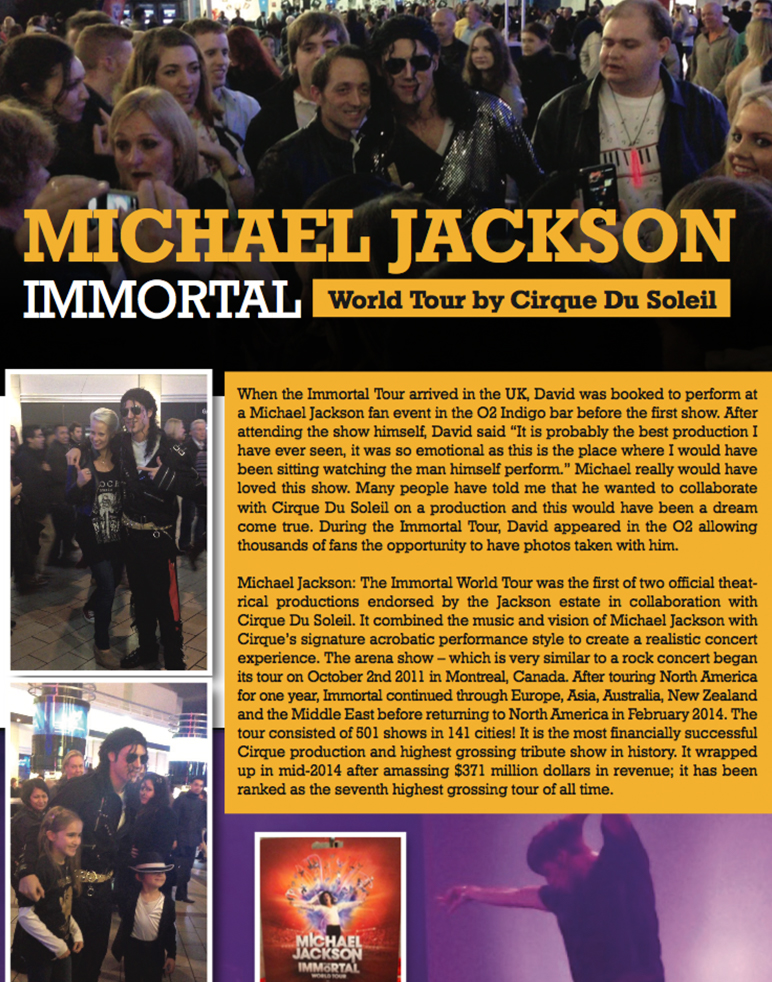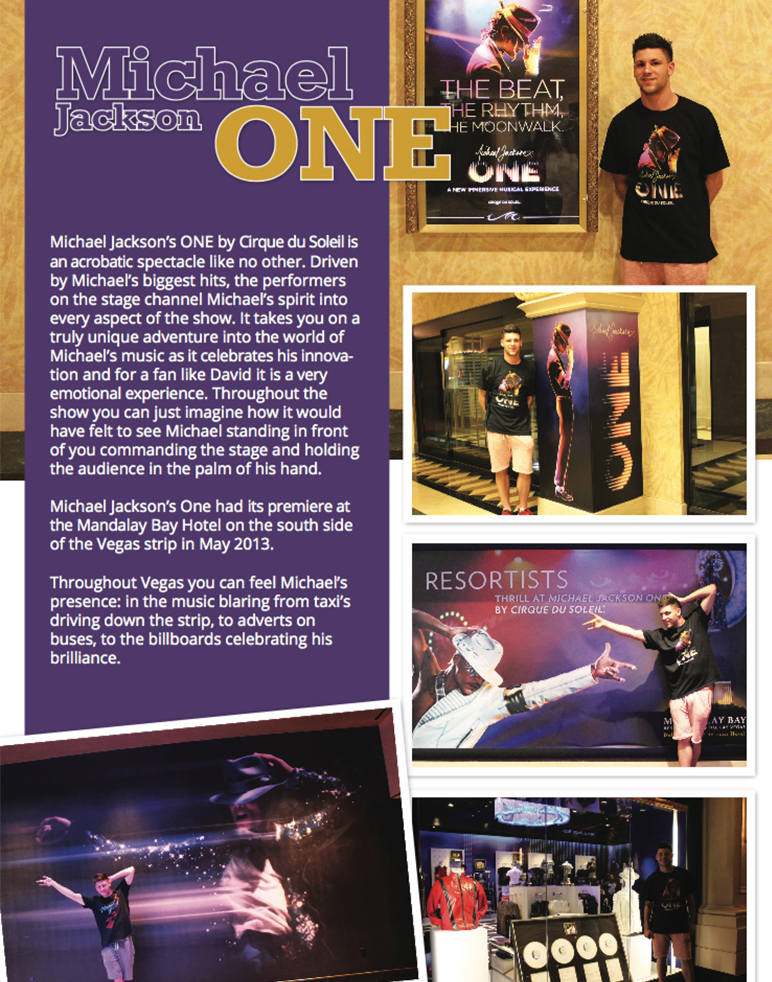 [/fusion_builder_row_inner]
DISCLAIMER: In no way is David Boakes associated with any Cirque Du Soleil Production
---